Shadow Mapping
GUI component
The Tinman 3D SDK contains a general-purpose shadow-mapping component (see ShadowMapping API), which can be used to setup and perform real-time shadow-mapping for arbitrary scenes.
The Shadow Mapping GUI component displays the shadowmap contents and provides means for tweaking the shadow-mapping calculations.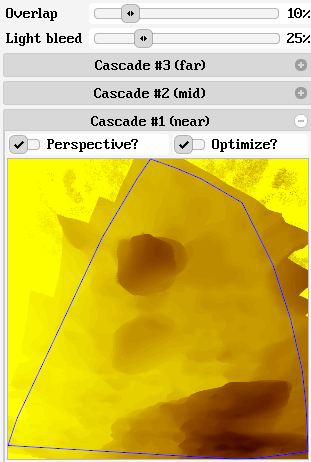 Perspective
The Perspective checkbox enables or disables perspective adjustment in the shadowmap matrix, in order to improve the sample distribution in the shadowmap.